Last-modified: 2022-02-18 (F) 13:56:45
Solid State Spectroscopy Group
Department of Physics, Graduate School of Science, Kyoto University

※日本語ページはこちら/Go to the Japanese page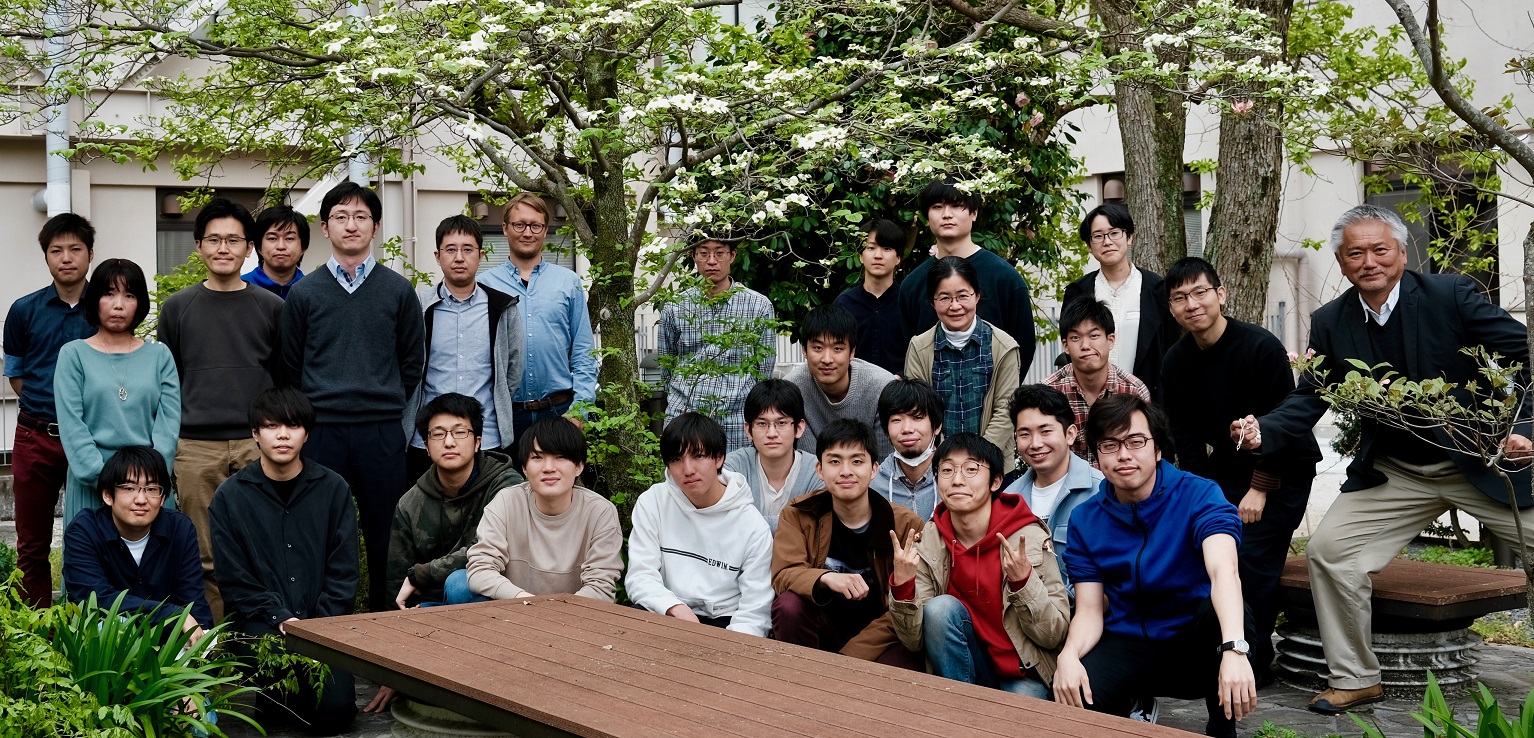 ---
Now 2 big projects are running ! †
Grants-in-Aid for Scientific Research (KAKENHI) (S) "New development of nonlinear photoelectronics based on terahertz strong field physics" 17H06124

Research project about interaction between strong terahertz field and solid materials. This is a collaborative research project with Prof. Yanagi at Tokyo Metropolitan University and Prof. Katayama at Yokohama National University.

JST-ACCEL "Terahertz optical science and technology in semiconductors"

Research project about semiconductor devices in terahertz region and its application. This is a collaborative research project with Tokyo Institute of Technology, Kitazato University, RIKEN and some companies.
The former one, picking Terahertz ~ IR domain as the playground for strong field physics, aims at exploring new phenomenon. While the latter, seeing from the prospective of solid state spectroscopy, tries to create a new way of controlling Terahertz semiconductor, thus further connecting to the construction of a anyone-can-use Terahertz system. Both of them are challenging topics at the frontier of science.
For international students †
We welcome you to join us to study terahertz optical science for your PhD or research project. Please contact Prof. Dr. Koichiro Tanaka (kochan[at]scphys.kyoto-u.ac.jp) or Associate Prof. Dr. Nobuko Naka (naka[at]scphys.kyoto-u.ac.jp) for further details.
---
Highlight †
2019 †


A part of the contents of Dr. Gibbons' doctoral thesis, who graduated in this spring, was published in Nature! Congratulations! This is a collaborative research with Prof. Sivaniah Group at iCeMS.(June 20th, 2019)

https://doi.org/10.1038/s41586-019-1299-8

The following is an explanation about this work.
https://www.kyoto-u.ac.jp/en/research/research_results/2019/190620_1.html




Mr. Ichii won the Best Poster Award in the international conference "Optical Terahertz Science and Technology." (March 15th, 2019)



2018 †
Prof. Tanaka won Nishina Memorial Prize in 2018, for "Development of extreme-nonlinear terahertz optics in solids" (November 9th, 2018)

Laboratory members and international student Ken went sightseeing in Arashiyama. (2018/06/24) The photo is taken in the bamboo grove of Arashiyama.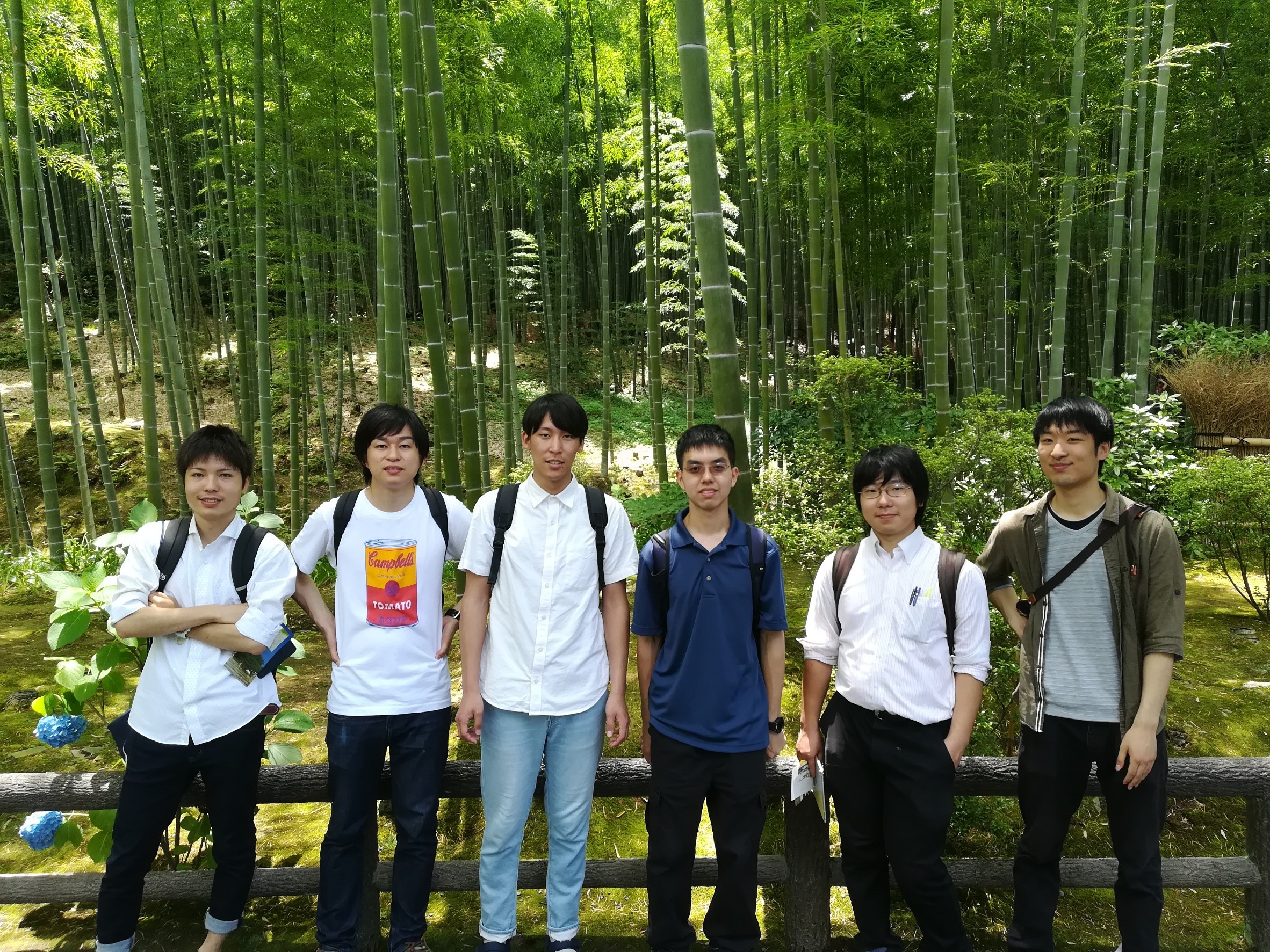 2017 †
We went to the Kaijusen-ji Temple on a picnic with Prof. Barjon. (2017/11/13)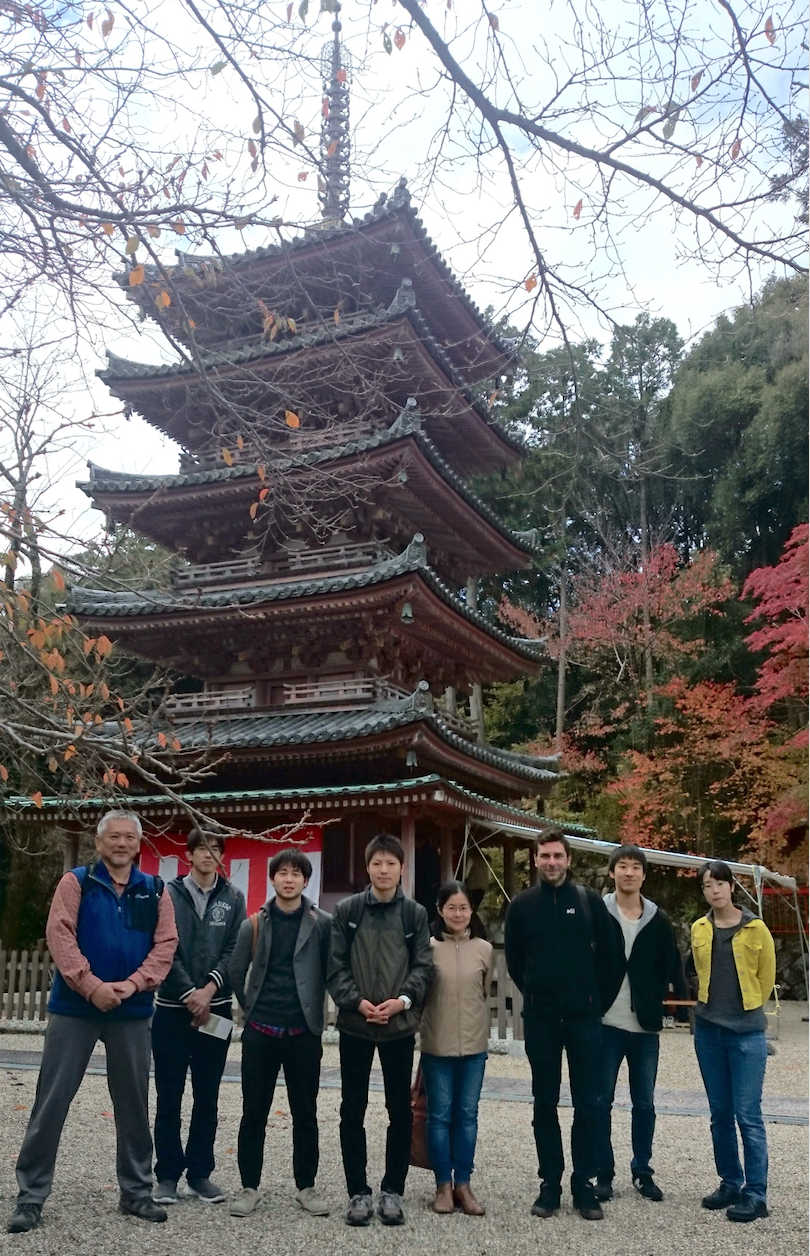 Mr. Abebe's paper is published. He came to our lab last year from Technical University of Denmark. This is a study of impact ionization in Si with high intensity THz light. Please take a look!(2017/11/1)
http://iopscience.iop.org/article/10.1088/1367-2630/aa936b/pdf
Several members in our lab climbed Mt. Hayachine. (2017/9/20)

Several members in our lab went mountain-climbing to Mt. Hakusan in Ishikawa prefecture.(2017/7/15,16)


An annual Joint Workshop was held to have vigorous discussions.(2017/6/16,17)

Mr. Morimoto and Mr. Arikawa's paper on the vortex beam in the THz region and its reduction was published in Optics Express.(2017/06/10)

The Lorentz Festival was held.(2017/5/19)


Many people visited our laboratory! I think that many people understood the atmosphere of our laboratory and the taste of the shaved ice.
We went to Prof. tanaka's mountain hut on a lab. picnic.(2017/4/28,29)
BBQ, tempura was delicious. Wild cherry trees were superb.


2016 †

A paper on the THz light dressed state in GaAs? that Mr. Uchida and Professor Hirori mainly contributed was published. This is a collaboration with Professor Akiyama in the University of Tokyo, Professor Pfeiffer and Professor West in the Princeton University, . This is a study of nonlinear effects in subcycle.(2017/5/11)
DOI:https://doi.org/10.1103/PhysRevLett.117.277402
2015 †
A collaborative research with Prof. Ogawa at Faculty of Agriculture was published in Appl. Phys. Lett.
This is a study that used THz-ATR which was developed about 10 years ago in the laboratory and acquired patents. Please look! (2015/6/24)
journal:Appl. Phys. Lett. 106, 253701 (2015).

URL:http://dx.doi.org/10.1063/1.4922918
2014 †
2013 †
#ref(): File not found: "review.png" at page "Solid State Spectroscopy Group"
#ref(): File not found: "prlsugg.png" at page "Solid State Spectroscopy Group"

2012 †


横浜国大、大阪大学との共同研究で光物性研究室の高強度テラヘルツ光をもちいて強誘電体のフォノンの非調和性をとらえた論文がPhys. Rev. Lett.誌に掲載されました。
URL: http://link.aps.org/doi/10.1103/PhysRevLett.108.097401

Our paper (Dr. Hirori et al.) is accepted for publication in Nature Communications!
H.Hirori, K.Shinokita, M.Shirai, S.Tani, Y.Kadoya, and K.Tanaka "Extraordinary Carrier Multiplication Gated by a Picosecond Electric Field Pulse"

This year's spring-joint seminar camp (Kyoto Univ. and Osaka Univ.) was held in Ikoma, Nara prefecture(2011.4.15,16).
---
---
---